Here are pictures of the Johnson County Fairgrounds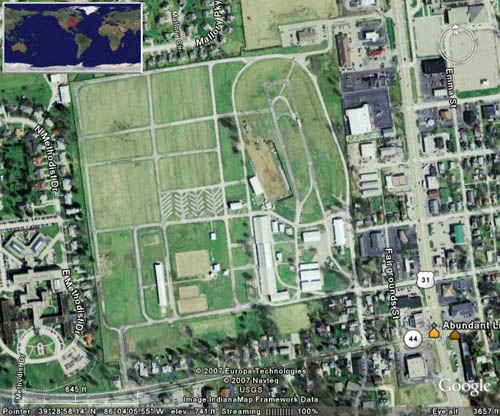 Satellite view of the entire Fairgrounds. The horse facility is in the southwest corner of the Fairgrounds. Entry to the Fairgrounds is from the northeast corner of the Fairgrounds off of US 31 (between Wendy's and Dairy Queen), southwest corner off of St. Rd. 44 (Jefferson St.) (across from Chicago's Pizza), or the southeast corner off of St. Rd. 44 (Jefferson St.) onto Fairgrounds St.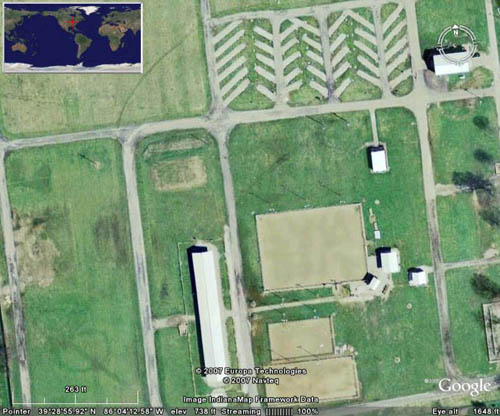 Closer view showing the stall barn, 3 arenas, entry booth, shelter, concession stand, restrooms with shower, and RV parking with all hookups.
Close up satellite view of the main part of the show grounds. A second stall barn has been added just to the north of the barn pictured on the far left.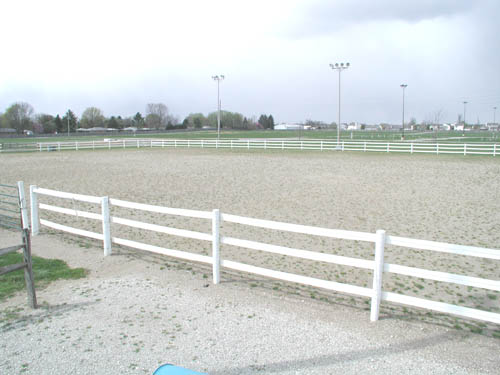 Large show arena with excellent footing. (arenas had not been groomed after winter at the time of these photos)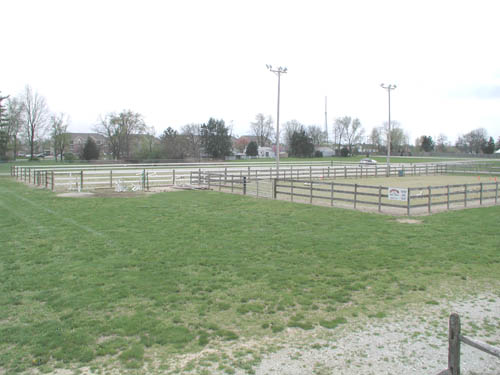 Two make up arenas with excellent footing. The smaller arena is often used for Trail class.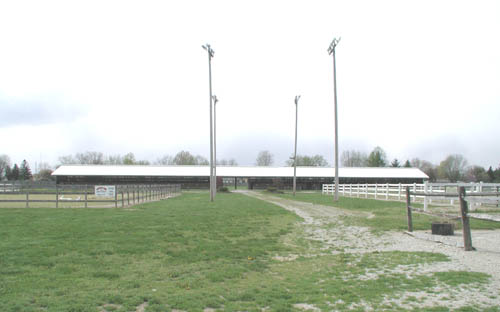 50 stall barn with another 26 stall barn located just to the north (right) of the original barn.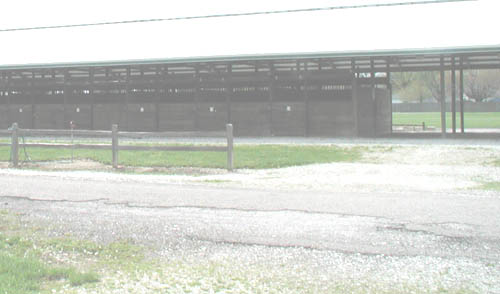 Closer (partial) view of the stall barn.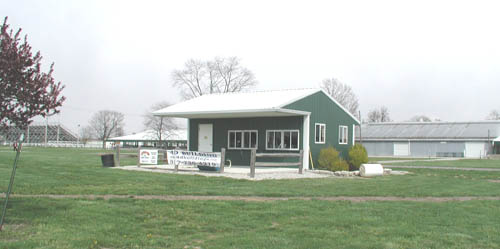 Concession stand with food available.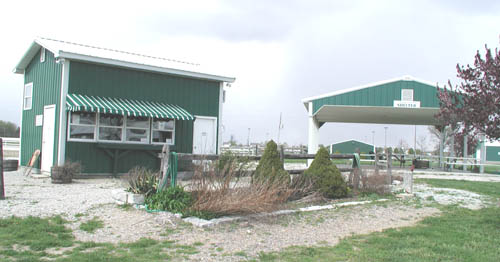 Entry booth, shelter, and restrooms (background).